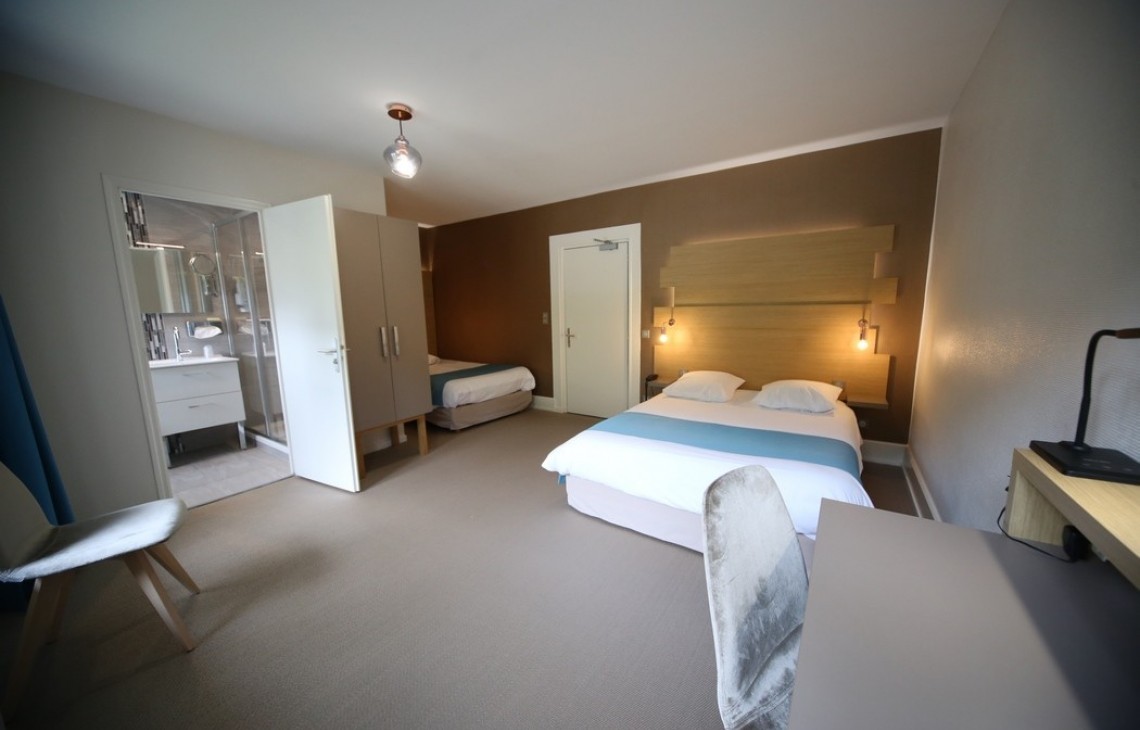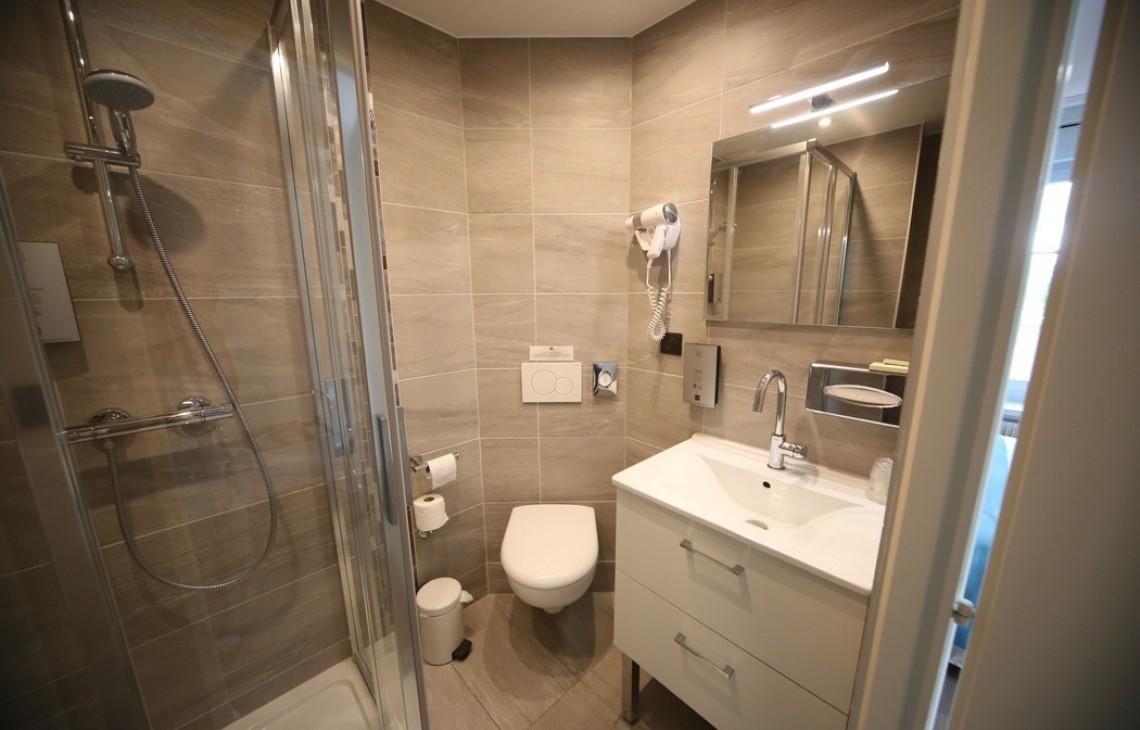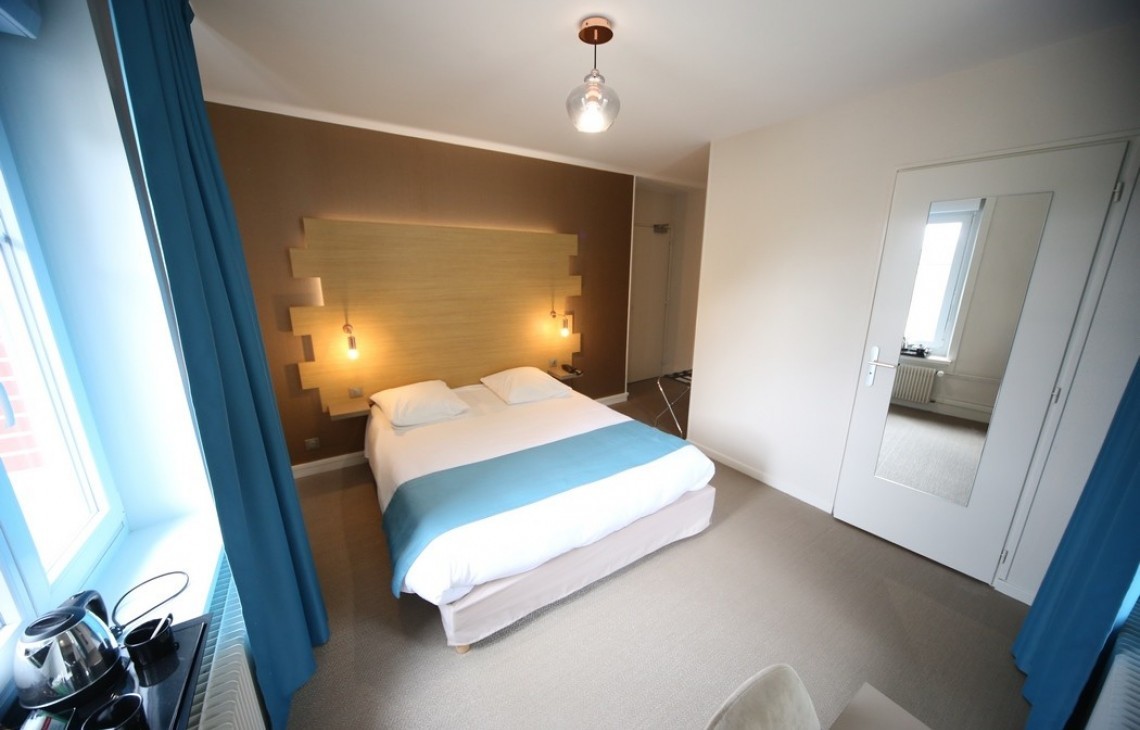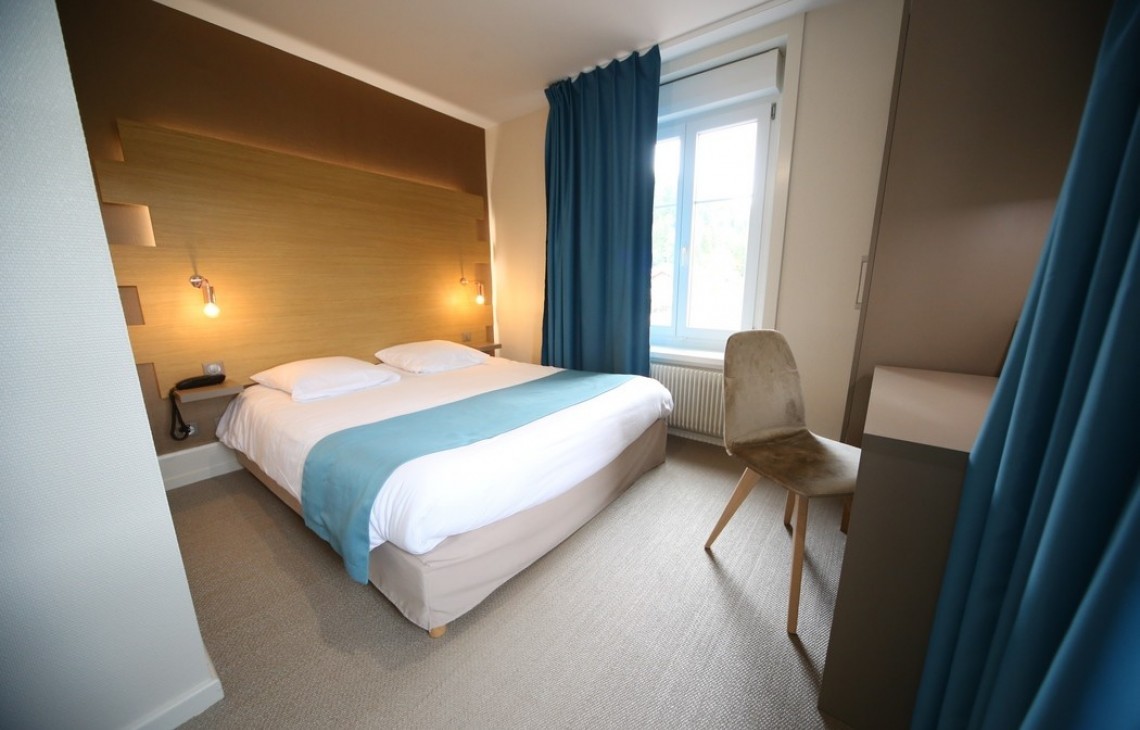 For holidaying in the Haut Doubs or just a brief stopover, stay in one of our six charming rooms, which have recently been renovated. Logis de France certified, our hotel offers comfortable and well-equipped rooms. For moments of relaxation there are two loungers available for your use, as well as a small outside terrace.
A charming hotel for discovering the Haut-Doubs and Switzerland
Booking
Facilities
In each room you will find:
bed with duvet
individual bathroom with shower
heated towel rail
hairdryer
magnifying mirror
safe
toiletries
wardrobes
flatscreen TV
telephone
Wi-Fi
courtesy tray and bottle of water
We also offer the following services on request
laundry and dry cleaning service
local and national newspapers
child's cot, bottle warmer, changing table
dental and shaving kit, feminine hygiene kit
meal trays on request
For 1 person
Single room: €60.00 - €70.00
Half board: €72.00 - €82.00
Full board: €85.00 - €95.0
For 2 people
Single room: €72.00 - €82.00
Half board: €121.00 - €131.00
Full board: €146.00 - €156.00
For 3 people
Single room: €81.00 - €85.00
Can be arranged upon arrival
For 4 people
Single room: €83.00 - €87.00
Can be arranged upon arrival
One night
Per night: €72.00 - €76.00
Breakfast: €10
Tourist tax €0.70
Hours
Restaurant
The restaurant is closed on Sunday evenings and Mondays
The continental breakfast
(€10 per person) is served every day between 7:00 and 10:00. It generally consists of: bread, pastries, fruit compotes, yoghurts, cheese, hot drinks and orange juice, Morteau sausage and organic eggs
Lunch and dinner
Lunch is served between 12:00 and 13:45 and dinner between 19:00 and 20:45. Dogs are permitted in the restaurant but not in the rooms.